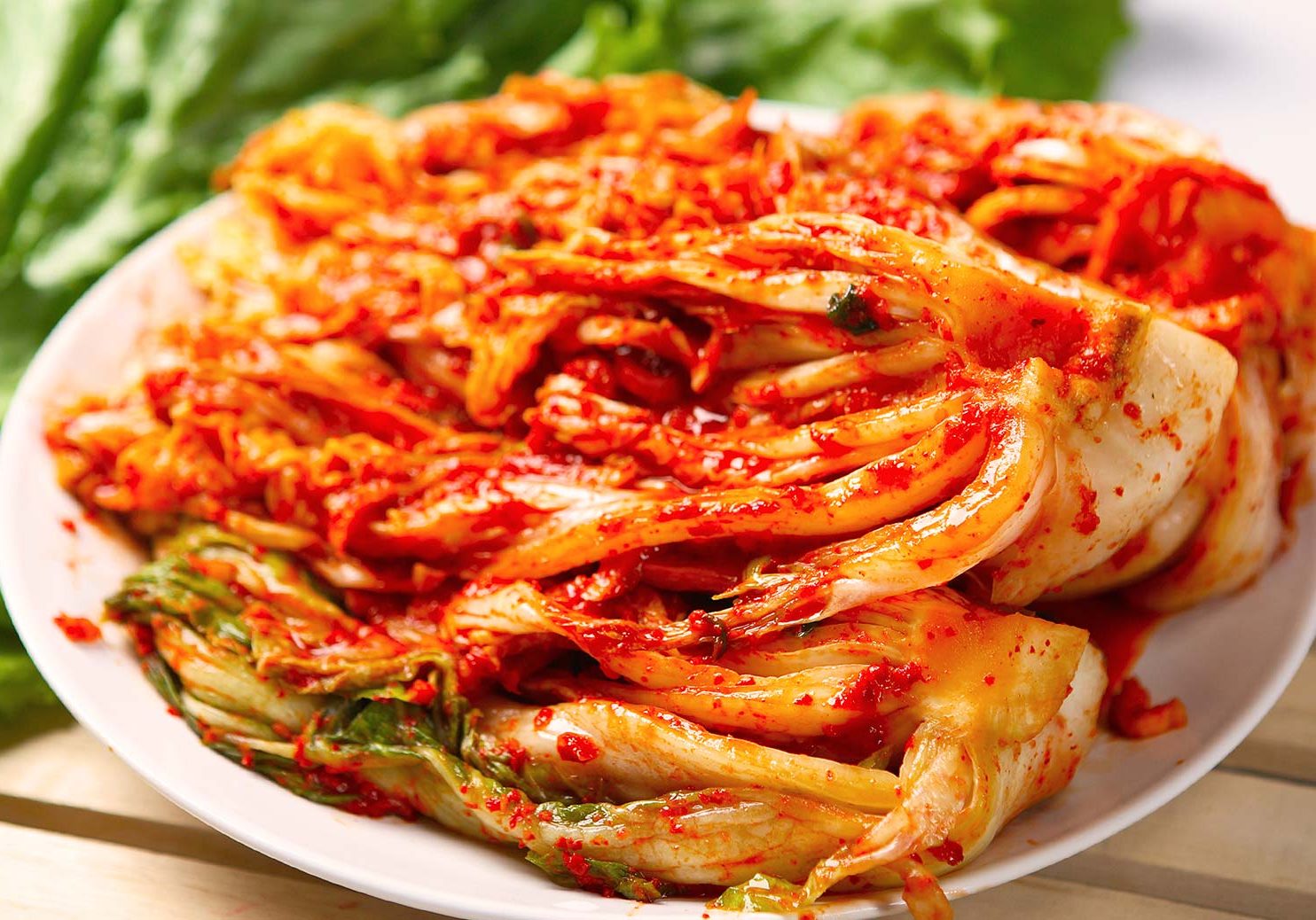 Onggi Wombok Kimchi

The process of production for Wombok Kimchi:
Preparation: The cabbage is cut in half and placed within a basin of salt water.
Rinsing and Drying Process: After 13 hours, the cabbage is taken out of the salt water basin and rinsed three times by clean water. Then it is left to dry.
Seasoning Process  
 A dressing primarily consisting of chilli pepper and anchovy sauce is created and the cabbage is seasoned with this dressing.
Natural Fermentation: After this, the kimchi is left within a cold environment, which allows for the kimchi to undergo a slow process of fermentation.